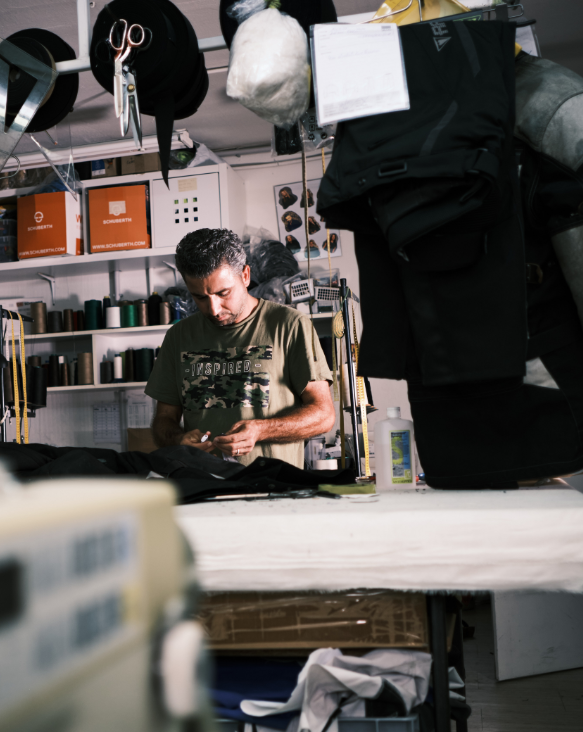 Repair and service
Your much-loved leather outfit is scuffed? Your waterproof outdoor jacket has a tear? We can fix it for you. And sometimes we even improve it. And by the way, we also repair leather of traditional costumes, sailing clothes, fishing trousers and much more.
This is what customers say about us:
"If I hadn't taken a photo of my damaged hiking jacket, I wouldn't have noticed that there had once been a tear."
Thomas (35), Wels
How we improve it.
Some tears or damages tell us more about the most exposed areas. We can not only repair the damaged areas, but we can also reinforce them so that they can withstand any future strains even better.
Before and after being repaired
Here you can find a few examples of repairs we have done.
How much does a repair cost?
The costs of having leather or functional clothing repaired obviously depend on the type of damage. Here you can find some typical repair prices. Go to overview of prices!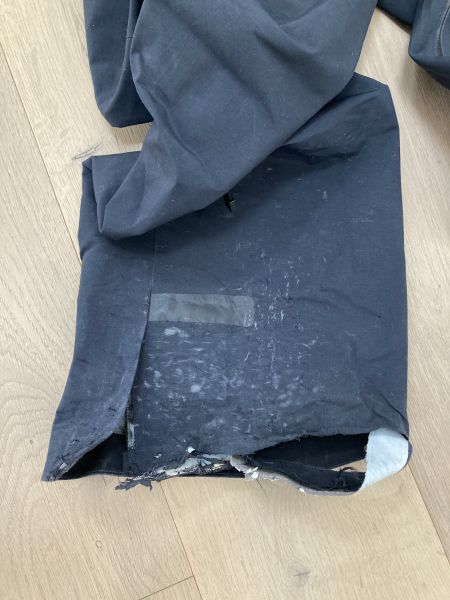 Edge Protection Renewal (both sides)
from € 90,-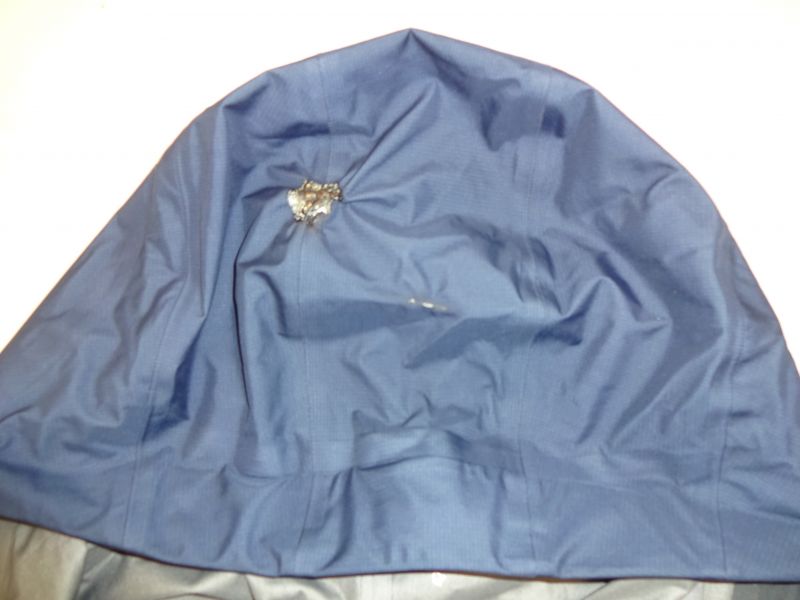 Burn Hole in a Hood
from € 45,-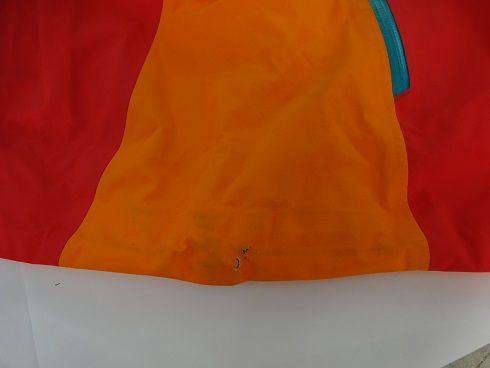 Sew Over of Drawstring
from € 30,-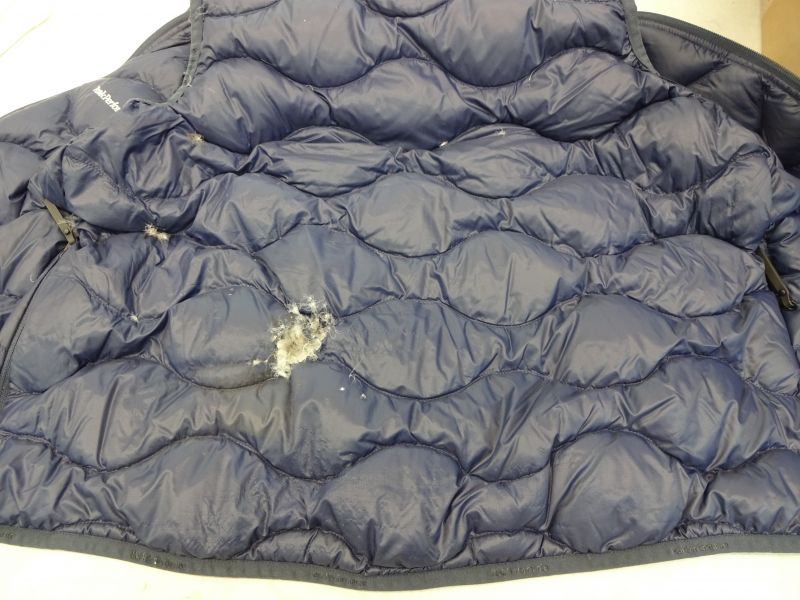 Hole in Down Jacket
from € 40,-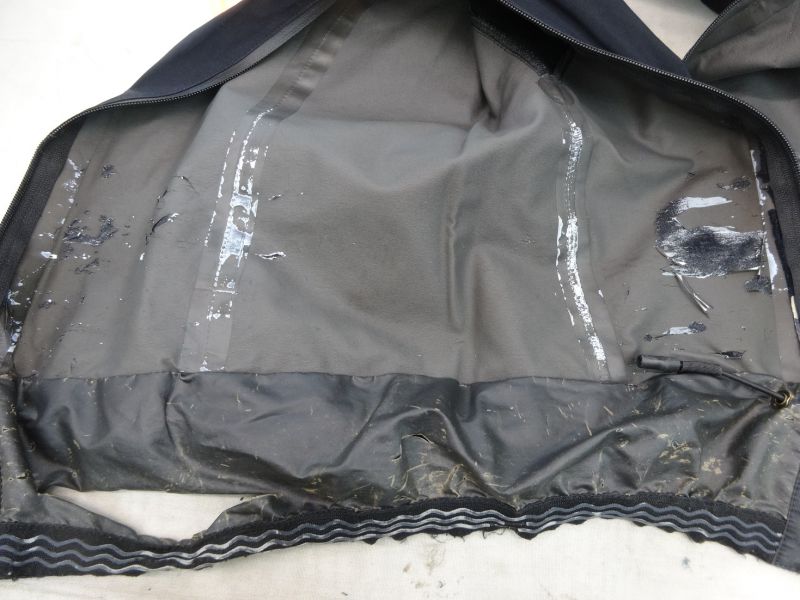 Repair Membrane and Renew Taping
from € 30,-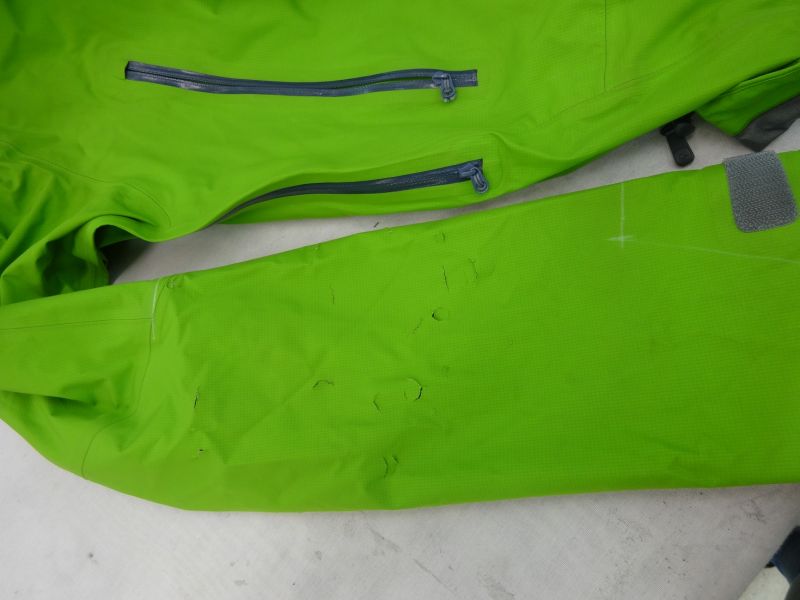 Hole Repair
from € 5,- to € 45,-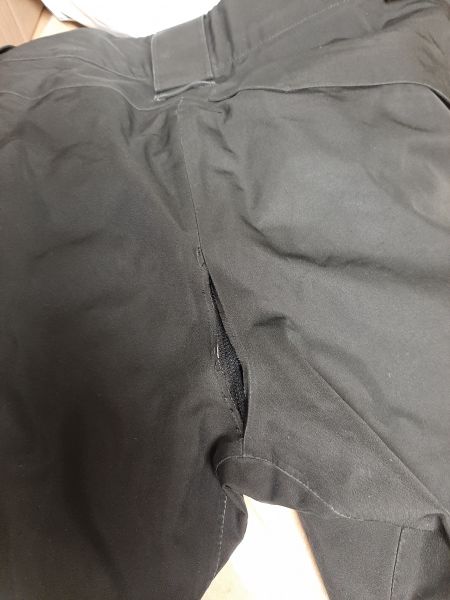 Ripped Seam
from € 10,-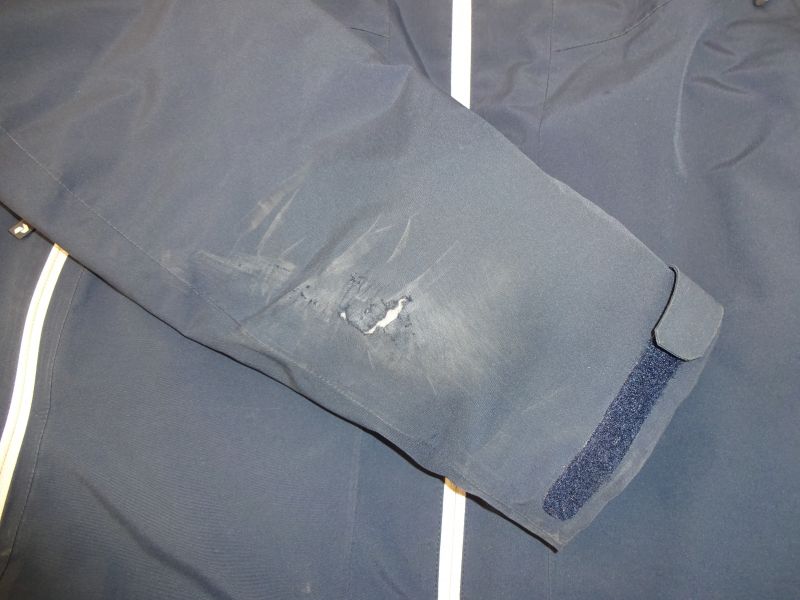 Worn Out Sleeve
from € 45,-
Sending clothes to us – this is how it's done.
If you would like to send an item of functional or leather clothing to us, please follow these steps:
Request a non-binding quote (optional)

Download and fill in the repair form

Pack the item of clothing and the repair form in one package

Address the package to

Gertraud Grötzmeier  e.U.
Kürnbergstraße 5
A-4061 Pasching
It is important that you also enclose the repair form with the item of clothing.
Repair form
FAQs
A tear in my outdoor jacket. Does having it repaired pay off?
How do I take proper care of my leather outfit?
One important thing to remember right from the start: you can't get around hand-washing your leather outfit. The best way to remove surface dirt is to moisten your leather clothes a little by using a spray bottle to soften the dirt - such as insect traces - and then remove the dirt with a cloth or sponge soaked in soapy water. Never use aggressive cleaners such as petroleum ether or the like for cleaning, as these harm the colour on the one hand and the leather itself on the other hand. Special leather cleaners are already of a very high standard and are available in specialised shops.
Cleaning the inner lining is best done in the shower. Simply hang your leather clothes up in the shower (remove all protectors and foam inserts beforehand) and rinse them with lukewarm water. Do not use any foaming detergents, as residues usually remain in the lining. After washing, suitable care products should be applied to grease the leather, otherwise it can become brittle and cracked. For the same reason, never let your leather pieces dry above the heater or in direct sunlight. It is best to dry them at room temperature.
How much can be damaged for a repair to make sense?
Whether having something repaired pays off is always in the eye of the beholder. How valuable is the item of clothing to you? There are often big differences. Sometimes repairs for € 30 are rejected, but those for € 180 are done. So, it is primarily your perception of value that decides if repairing it is worth it. However, there are a few key points that help you weigh up this decision. We will be happy to help you with your decision – visit us in our shop or request a repair quote right here.
What to do if you are unsure?
It doesn't cost you anything to ask us. Simply send in a picture of the damaged area and let the experts assess it. Your advantage: you will receive a cost estimate and you can then take a decision. We know from experience: most items can still be repaired! Visit us in our shop or request a repair quote right here.
How much is a repair?
Repairs can start from € 5 and go up to € 250 or more. Depending on how much is damaged and how invisible and "hidden" the repair should be. However, we would like to point out that we very rarely recommend patching, but mostly sew over from seam to seam. A front zip, for example, costs € 50, the waterproof version € 64. You can find a detailed price list here or request a repair quote right away.